| | |
| --- | --- |
| Posted on April 25, 2009 at 9:07 AM | |
Ok, smudgy grey cob pony, as promised! Finished him last night, I really like how his smudgyness turned out, all thought I'm not really chuffed with his outline. Believe it or not, my reference photo for him was a welsh A, I guess I should have given him more of a dished profile and smaller ears, but still, you live and learn. Anyway, here he is!
I also did this yesterday, for everyone who thinks I draw to many horses, its a persian cat! I'm quite pleased with this one, the only thing I'm not to sure on is the nose, I think it should be bigger, but for my first cat in about 6 years, she could have been worse. Here she is.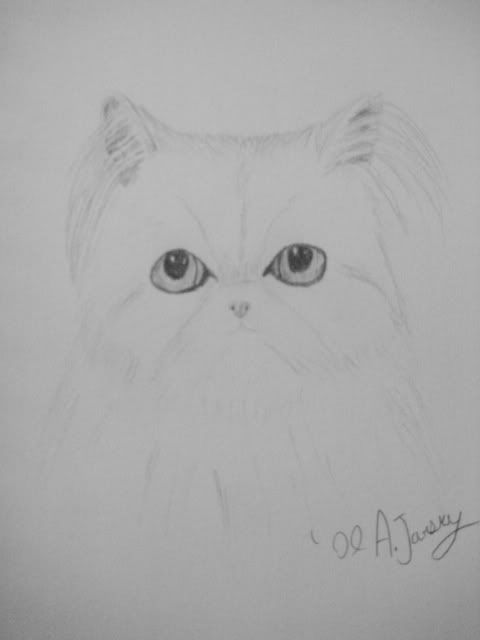 And finally, this guy, who I drew in about 5 minutes, lol.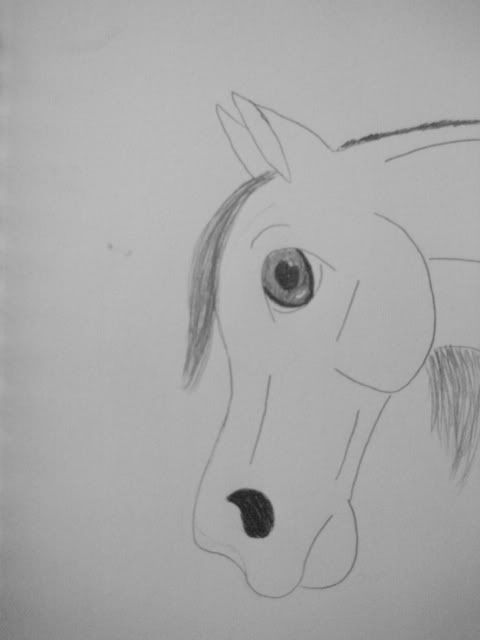 Nothing in progress at the moment, I'll probably have something done by tomorrow thought, being me.